Black Armour Trailer Bed Mat 5 x 7 Feet - Heavy Duty Box Protection
C$254.99
Vehicle Fitment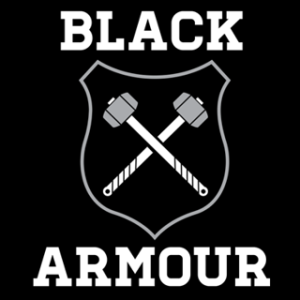 Sold By Black Armour Truck Bed Mats
Features
Black Armour® is the premium truck bed product of choice for the discerning working truck professional and recreational truck enthusiasts by helping them take total care of their trucks and equipment through unparalleled strength and traction performance. Black Armour® mats aren't built like other mats. They are thicker, more durable and easy on the environment. Made to be ½" thick from 100% recycled vulcanized rubber, a Black Armour® mat will give your truck bed and cargo the protection it needs. With a diamond plated texture, cargo stays put instead of shifting around and damaging your bed and sidewalls. These mats are precision cut for Ford, Chevy, GMC, RAM, Toyota, and Jeep trucks. If you want the best truck bed protection, Black Armour® is the obvious choice.
Premium ½" thick construction offers 100% protection from dents and scratches from even the most demanding cargo.

Proprietary Ultra Sonic Cutting Technology ensures a precise, glove-like fit. No need to trim and no more gravel and sand around the wheel wells.

High grip 100% recycled rubber with Traction Plus checker plate texture prevents cargo from shifting.

More than twice the weight of other brand's truck mats, Black Armour® mats lay flat without shifting or wrinkling and they will never bunch up.

Controlled time and temperature compression manufacturing process guarantees 100% consistent black finish with zero blooming or soft spots for a showroom quality finish.

Constructed from non-porous, vulcanized rubber which will not absorb liquids or oil as well as dampens sound for a quieter ride.

Quick and easy installation. No tools required.

Environmentally sustainable, 100% recycled rubber. Made in North America.

Black finish.

Limited Lifetime Warranty.