A2Z CCS1 Thunderstorm Plug to NACS Tesla Adapter - 250kW for Tesla Model 3, S, X, Y Fast Charging Compatible with CCS Charge Stations - Indoor / Outdoor
(10)
$159.95 CAD
Estimated Delivery 09/29 - 10/03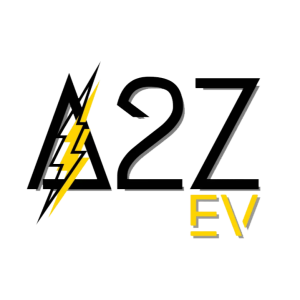 Features
A2Z carefully designed the CCS1 Thunderstorm Plug to NACS Tesla Adapter to ensure it perfectly fits your vehicle and without any danger to any of its components. The adapter reproduces all the features of the original adapter.
We equipped the A2Z Thunderstorm Plug with a dual temp kill switch that activates itself if the CCS combo 1 adapter ever overheats. When your adapter's temperature reaches 90 °C, the temp. breakers are triggered and stop charging your vehicle in order to protect it. When temperatures drops back to normal, your vehicle goes back to charging after replugging it. Note that in all of our testings, we never reached this temperature. Our CCS combo 1 (CCS1) adapter locks into your vehicle, it prevents your adapter from being stolen or unplugged, only way to remove it is by authorizing it from your car or phone.
Specifications :
Power

: Charging speeds up to 250kW (Our adapter works on any fast charging stations without any issues, even the 350kW ones.)

Rated Voltage: 500~1000V.

Conductor Material : Titanium Copper Alloy (we only use the most expensive premium materials, we don't cut corners).
Shell Material : Polyoxymethylene (Insulator inflammability UL94 VO)
Operating Temperature: -30°C to 50°C.
Storage Temperature : -30°C to 85°C
Security : Dual Temp. kill switch. Charging stops when adapter reaches 90ºC.)
Sealing gasket: silicon rubber.
Security : locks into the vehicle while charging.
Certification: CE, TUV, RoHS, ETL (in the process)
Degree of protection : IP55 (Protection from dirt, dust, oil, and other non-corrosive material. Complete protection from contact with enclosed equipment. Protection from water, up to water projected by a nozzle against enclosure from any direction.
Replacement part for : 1656565-00-A or 1656565-10-A.
Inside the box:
A2Z Thunderstorm CCS Combo 1 Adapter.
Hard Case
Locking Pin
Product Manual and important notices.
Product certifications :
CE certification

FCC certification
Manufacture certifications :
IATF 16949:2016 quality system
ISO14001:2015 environmental system
ISO13485 medical system certificate.
How to use :
Easy usage, a step by step guide is included in the product manual.
Simply plug your A2Z Thunderstorm Plug into the charging station first and then into your Tesla. To remove it from your vehicle, simply authorize it from your car or your phone.

Warranty :
This product includes a 12 month manufacturer warranty.