$119.00 CAD
Universal Fit
Estimated Delivery 05/31 - 06/02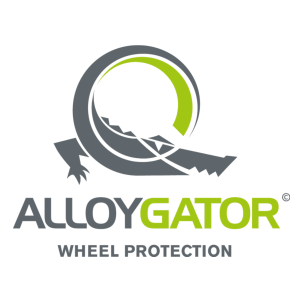 Features
AlloyGator is made of durable nylon that preserves and protects your wheels / rims. AlloyGator's patented technology locks to the wheel over 360 degrees to provide superior coverage. AlloyGator comes in 14 different colors that fit your 12" - 24" wheels / rims. Protect the investment in your wheels / rims from curb rashes, scratches, and scuff marks.
Available for wheel sizes starting at a compact 12" diameter rim right up to the larger 24" diameter rim

Manufactured from super tough blended nylon composite

Created with enough flexibility that will not damage your alloy wheels during fitting and also be tough enough to provide superior protection

Added UV stabilizer and impact modifier for strength and durability in variable climates

A clean styled look with rounded edge profiles

Made in the UK with Vehicle's OEM's to include a matt finish with 50% more locking teeth, improved diamond grips to create a better grip and reduced spacing between metal clips to give a better fitting to your wheel

Our alloy rim protectors are MIRA and TUV approved

Fits 80% OEM Wheel and Tire Combinations.
What's in the box?
4 AlloyGator Alloy Wheel Rim Protectors

6 AlloyGator embossed joining clips

Stainless steel securing clips

2g AlloyGator super bond adhesive

Suitability gauge

Fitting instructions and care advice