EVduty EVC48 Level 2 Smart EV Home Charger - 48A 240V Hardwired, 25 Foot Cable for Indoor / Outdoor with J1772 Plug
(1)
$999.00 CAD
Estimated Delivery 09/29 - 10/03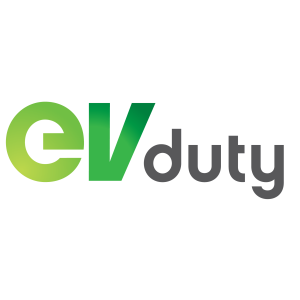 Features
The EVduty-60 is a level 2 home charging station which allows you to charge your electric car or plug-in hybrid faster than with level 1 charging. It can be connected to your smartphone via an iOS or Android mobile app. It's smart features allow you to remotely control access to it, follow your charging statistics and more. Equipped with a universal SAE J1772 connector which can be plugged into and charge every electric vehicle in North America, the station delivers 48 amps of charging power. The station can be installed either indoors or outdoors, and is designed to withstand the harsh Canadian weather, with its extra flexible 25-foot cable. This station is made in Canada by Elmec.
Specifications:
-Power cable: #8AWG/2C + #10AWG/1C, length 0.9m (3'), without plug
-208-240VAC / 48 amps / 11.52 kW
-For indoor or outdoor installation (-40°C to 40°C)
-Output cable: 7.6 meters (25 feet)
-Limited warranty: 5 years (3 years on output cable and connector)
-Compatible with all plug-in vehicles (100% electric or plug-in hybrid) sold in North America
-Compliance with applicable CSA and UL standards CERTIFIED by LabTest Certification Inc., for ALL variants.
Included free with your purchase:
-J1772 pistol receptacle
-Wall bracket with cable support