$118.99 CAD - $508.99 CAD
Estimated Delivery 10/05 - 10/09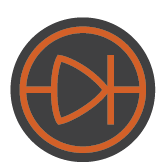 Features
If you're looking for a light with the all-around ability to cover the road and the ditches, PerformLED R-SERIES bars are the right lights for you!
R-SERIES light bars are packed with intense 5 Watt Cree LED chips behind an engineered optical reflector. They are IP67 waterproof rated to withstand the harshest weather conditions.
22, 32, 42, and 52-inch bars are also available in curved.
LED Chip: 5 W each CREE LED
Operating Voltage: 9-32 V DC
Color Temperature: 6000 K
Operation Temperature: -40°C ~ 85°C
Waterproof Rate: IP 68
Beam: Combo
Material: Die Cast Aluminum housing
Lens Material: PC
Mounting Bracket: Die Cast Aluminum
Lifetime: 30 000 + hours
Lumens: 100 LM/W
Vent: One Way Breather Vent
Reviews
No Records Found