$149.99 CAD
Estimated Delivery 12/13 - 12/15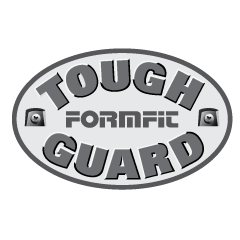 Features
Tough Visors are an aggressively styled side window visor made from high impact acrylic capped ABS for a superior look and quality finish. Available in a textured coating for pickup trucks and Jeep Wrangler / Gladiator models. Made in Canada.
• Tough Visor wind deflectors wont chalk, fade or breakdown over time.
• Each application is precision-fit to your specific truck.
• Installation time in under 20 minutes. Attaches via 3M Automotive Adhesive.
• Allows you to drive with your window open while offering protection from the elements. Increased air circulation.
• No direct contact with the window glass.
• No drill installation.


Focus Auto Design Inc. was the proud recipient of a 2018 SEMA Global Media Award at this years SEMA show in Las Vegas.
Our Jeep Tough Formfit Guard was recognized out of 3000 product entries to take home this prestigious award. We would like to thank everyone that has been involved in our recently developed product line and to the judges that voted for this unique and innovative hood protector.
The SEMA Global Media Awards Program recognizes those companies that manufacture specialty equipment products and accessories that would have mass appeal to consumers in countries outside the United States. The products are voted on by a prestigious group of international journalists who serve as judges.
This year's program included 30 judges from 19 countries. Each judge carefully reviewed and evaluated nearly 3,000 product entries at the SEMA Show before selecting the products that they felt would resonate and appeal most to consumers in their home countries!